Home | Abu Dhabi Falcon Hospital
Oct 09 2019 Sehr geehrtes Team des Falkenhospital, Heute schauten wir uns ihr Spital an….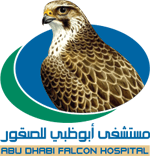 Oct 09 2019
Sehr geehrtes Team des Falkenhospital,
Heute schauten wir uns ihr Spital an. Und liessen uns von ihren top top kompetenten Team v a Hassan so viel tolle u interessante Informationen über euer Hospital…
Susen Heyne
Apr 10 2019
Thank you for such a wonderful tour! Everyone was so kind and professional! We visited the hospital, the shelter and the Saluki centre and the staff was amazing!
Ana Monteiro
Jan 20 2019
I just wanted to say thank you for our visit on Thursday. The children (and their teachers) enjoyed it immensely!
Lynsey Herron – Wales International School
Dec 13 2018
Thank you for this awesome Tour!
It was so nice , and interesting !!
Steven Pohl
Nov 25 2018
Thank you so much for your help – the tour was very interesting and we liked it very much –
Thanks also to Hassan and we have appreciated the clear explanations he provided and learnt a lot about…
Françoise Malbran & Erick Goyvaerts
Sep 11 2018
Congratulations my dog Bentley and cats Bob and Bibi always get looked after very well by you guys ! Much appreciated thank you
Josie Jackson
Aug 05 2018
we joined a tour through your impressive clinic a few days ago and being back home I didn't wanna miss the chance to tell you that we had a great time! We loved the insights given by the friendly…
Barbara Bruns
Aug 05 2018
I really enjoyed my experience at ADFH. The course was a fabulous opportunity to learn more about laboratory work and broaden my knowledge of parasitology, haematology and biochemistry. All staff were…
Jim Stockley (Biological Sciences student in University of Oxford)
Apr 25 2018
I would like to thank you again for the nice and informative conversation. We felt very comfortable. We really liked the tour They are really with 150% passion Congratulations to what you have built.
Christian Huemer (Director, SAP)
Apr 18 2018
"This Internship was an excellent experience and an amazing hands on opportunity. Everything a falconer/aspiring avian vet can dream of to do and try within this 4 week period."
Constantinos Antoniou (Veterinary student from VFU )